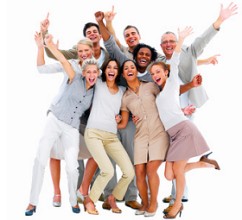 Occupational Health 1st: Well Being Testing
Employers are not required to provide wellbeing clinics but research has suggested they are seen by an employee as a 'benefit' and increase employee loyalty.

Most employee benefits incurring tax liability on behalf of the employer or the employee. Well being testing is exempt from this issue and costs start from as little as £10 per head.

A range of wellbeing services are available which include:
Individual wellbeing appointment offering a range of services that can include:

- Height /weight/ body fat measurement - giving advice individualised to the person's circumstances
- Blood pressure measurement
- Diabetic risk assessment to include glucose measurement
- Lung function testing
- Cholesterol measurement and advice on relevant diet and lifestyle


Well Man / Well Woman Issues

Talks / groups on Stress, Weight Loss, Smoke Stop

Group work is usually an hour's duration.

Individual appointments range from 10 to 45 minutes depending on the services offered.